Keynote Speakers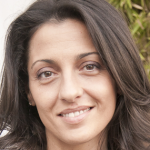 Irene Tinagli – Economist and Member of Italian Parliament
Irene Tinagli is a member of the Italian Parliament (Chamber of Deputies) and a member of the Standing Committee on Labor. Prior to her appointment, she was an Assistant Professor of Management at University Carlos III in Madrid – from which she is currently on leave of absence.
She received her PhD and her Master of Science in Public Policy and Management from Carnegie Mellon University, and has served as consultant for the European Commission, for the Department of Social and Economic Affairs of the United Nations, and various national and regional governments and agencies. She's also been a columnist for the Italian newspaper La Stampa and a contributor to other national and international newspapers.
In 2004, she wrote together with the US urban studies theorist Richard Florida "Europe in the Creative Age", in 2005 "Italy in the Creative Age", and in 2007 "Sweden in the Creative Age", the last one in collaboration with researchers at the University of Gothenburg.
In March 2010, for «the professional skills, commitment to society and potential to contribute to shaping the future of the world» Tinagli was named Young Global Leader by the World Economic Forum.
In 2013 she was elected into the Italian Parliament.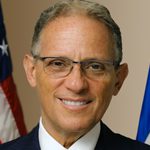 Fred P. Hochberg – Chairman and President of the Export-Import Bank of the United States (Ex-Im Bank)
Fred P. Hochberg is Chairman and President of the Export-Import Bank of the United States (Ex-Im Bank). During his six years of leadership, Ex-Im Bank has supported nearly 1.3 million American jobs and financed exports with a value exceeding $200 billion, while generating more than $2 billion in surplus revenue for U.S. taxpayers and reducing costs by 15 percent.
Prior to his two terms as the head of Ex-Im Bank, Chairman Hochberg was dean of the Milano School of Management and Urban Policy at The New School in New York City. From 1998 to 2001, he served as deputy, and then acting administrator of the Small Business Administration (SBA), where he quadrupled lending to minority- and women-owned small businesses.
Prior to his service at SBA, Hochberg was the long-time President and Chief Operating Officer of the Lillian Vernon Corporation, where he led the transformation of a small, family mail order company into an international, publicly traded direct marketing corporation, making him one of the highest ranking business leaders in the Obama Administration.
.