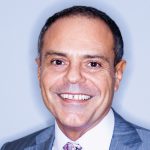 Angelo Caltagirone

President of EDGE and Honorary President of EGMA
Angelo Caltagirone was born in Italy and grew up in Basel, Switzerland. After Swiss college, he joined the internationally renowned school Scuola Superiore per Interpreti e Traduttori in Rome, Italy, where he received his master as translator and interpreter in 1983. When he returned to Switzerland, he opened up his own company in 1989, which provides translation and language services to major companies in Switzerland.
Until 2012, Angelo was vice-president of the board of directors of Network, the Swiss gay business association, and was responsible for international relations. Thanks to his work worldwide, Network received 2010 the award "International LGBT Organisation of the Year" from the IGLCC (International Gay and Lesbian Chamber of Commerce).
From 2005 to 2012 Angelo was president of egma (European Gay and Lesbian Managers Association), the umbrella organization of various LGBT business associations in Europe which represent more than 4000 gay and lesbian professionals, managers and business owners. During his presidency, he was the promoter and organizer of the International GLBT Business Leader Forum organized in cooperation with IBM; the last edition of the Forum was held during the Europride 2011 in Rome. He is now Honorary President of egma.
In 2013, he founded EDGE, Excellence & Diversity by GLBT Executives, the first Italian network of GLBT professionals, mangers and entrepreneurs and is its actual president.
In his functions, Angelo dedicates himself to promote the interests of the LGBT business and non-business community in Switzerland, Europe and in the rest of the world.
In 2009 Angelo married his actual husband Stefan according to the Swiss law on same sex partnerships, which makes him one of the first and few Italian male citizens married to a man.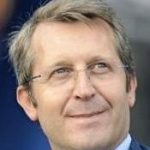 Benedetto Della Vedova
Undersecretary of State at the Ministry of Foreign Affairs and International Cooperation
Master in Economics at "Università Commerciale Luigi Bocconi" (Milan, 1988). Researcher at IEFE Bocconi (Institute for economics of energy sources, 1987-1990). Researcher at IRER (Lombardy's Research Institute, 1990-1996). Assistant professor for Economics and Agricultural Policies at Università Cattolica (Milan 1990 – 1995).
Counsellor at CNEL (Economy and Labour National Council, 2005-2006), as expert appointed by the Government. Contributor at "Il Sole 24 Ore" (a major economic national newspaper, 2001-2004) and "Corriere della Sera" (2005-2006).
National Secretary (1994-1997) and Treasurer (1994-1996) of the movement "Club Pannella – Reformers". Member of the Directorate of the Lista Pannella (1997-1999). Since 1992 he has been member of the Transnational Radical Party.
Member of European Parliament (1999-2004). Member of the Economic and Monetary Affairs Committee (ECON) and the Industry, Research and Energy Committee. Member of the Delegation for relations with countries of South Asia and SAARC.
Member of Italian Chamber of Deputies (2006 to 2013, for PDL and then FLI) and then member of Italian Senate. Since 2013 he is the National Spokesperson of Scelta Civica (party founded by Mario Monti).
Since February 2014 he is Undersecretary of State at the Ministry of Foreign Affairs and International Cooperation (Renzi Government).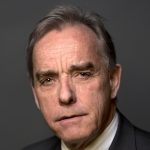 David P.M. de Waal

Consul General of the Kingdom of the Netherlands in Milan
Mr. de Waal, joins the Leaders for change conference. The Netherlands supports "Leaders for Change" as part of its worldwide effort in fostering human rights and equality for all.
After graduating at MA Leiden University, Mr. de Waal started his studies in Diplomatic Class at the Ministry of Foreign Affairs and at the École Nationale d'Administration Paris, France. This led him to an interesting and travelling carreer in several Dutch Embassies aroung the world: from Lagos to Bangkok, from Paris to Spain, from Addis Abeba to Abu Dabi, Kandahar and Cape Town, always playing strategic roles for the Dutch Embassy or the Ministry of Foreign Affairs of the Netherlands.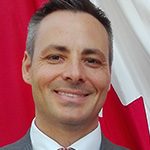 Marc-Antoine Dumas – Counsellor, Embassy of Canada
Marc-Antoine Dumas joined the Department of Foreign Affairs, Trade and Development in 2004 and is currently the Head of the Political section at the Embassy of Canada to Italy. In this capacity, he provides direct support to the Ambassador on political and economic matters regarding Italy, Malta, Albania and San Marino. Prior to his current assignment, he held various positions at Headquarters and served as Second Secretary in Havana. His responsibilities over the years have included treaty law, human rights, anti-terrorism financing, economic sanctions, Oceans law and Arctic sovereignty.
Marc-Antoine Dumas studied Law and International relations at Université Laval. He is a lawyer and member of the Québec Bar. He speaks French, English, Italian and Spanish.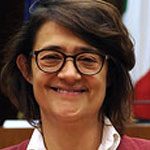 Maria Rosaria Iardino – Councilor City Of Milan

Journalist and expert on civil rights and health and social policies, issues that she promotes and supports for years. She lives in Arese with her family and over the years she has gained many experiences in the world of associations and rights both nationally and internationally: it is in this way that she realized that the social good also means to be available to the social community. She is President of "Donne in rete Onlus", an association which aims to protect the physical and psychological health of women, and honorary president of Nps Italia Onlus, the first network entirely made up of people living with HIV, which has the purpose of information and prevention in the field of STDs.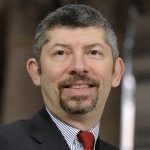 Ivan Scalfarotto

Undersecretary of State at the Ministry of Constitutional Reforms and Government Liaison to Parliament.
Mr Scalfarotto has a professional background as a Human Resources Director. He has worked for 20 years in Financial Services, covering senior HR positions in Milan, London and Moscow. He is Founder and Honorary President of "Parks – Liberi e Uguali" a nonprofit association of employers committed to building inclusive and respectful workplaces for their LGBT employees.
Scalfarotto was Deputy National Chairperson of Italy's Democratic Party between 2009 and 2013. In March 2013 he was elected to Parliament and in February 2014 he joined Prime Minister Renzi's Government in his current role.
Scalfarotto graduated cum laude in Law at Naples University "Federico II". He lives in Milan with his partner, Federico, and their two cats.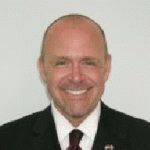 Patrick R. Wingate – Consul
Consular Affairs – U.S. Consulate General Milan, Italy
Prior to joining the U.S. Foreign Service, Mr. Wingate worked for USAID's Office of Transition Initiatives (OTI) directing post-crisis programs in the Balkans and Western and Central Africa. Mr. Wingate also served as the Senior Democratization Officer for the Organization for Security and Cooperation in Europe (OSCE) in Banja Luka, Bosnia-Herzegovina supporting the post-war stabilization process. Mr. Wingate began his career in 1993 working in U.S. Embassy Moscow's Consular Section.
After joining the Department of State in 2004, Mr. Wingate served as vice consul in San Salvador, El Salvador and Zagreb, Croatia. Mr. Wingate served as consular section chief at U.S. Embassy Tbilisi, Georgia, and then as chief of American Citizen Services at U.S. Embassy Baghdad, Iraq. In June 2013, Mr. Wingate joined U.S. Consulate General Milan as the section chief for Consular Affairs.
Mr. Wingate is a native Texan and a graduate of Texas A & M University (B.A.). He speaks Russian, Croatian, and Spanish.
Mr. Wingate is married to Mr. Rami Shakra, and they have two children.
.