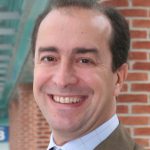 Andrea Agnello — IBM

Beginning of 2014, Andrea Agnello was appointed Industries & Business Development Director of IBM for the Italian market.
His responsibilities include the identification of trends and market dynamics and the orientation of the IBM industry strategy for the development of solutions and services aimed at companies belonging to different industries, including Smarter Cities.
After a year as a researcher at the University of Pisa, Agnello joined in 1988 IBM where he began a career in Sales that led him to take on positions of increasing responsibility in Italy and abroad, and to develop deep expertise and experience in IT services.
Before his current assignment, as head of the IBM Sales Organization through innovative channels (web, telecoverage and teleshopping) for the Italian market, he has led the transformation and implementation of the "strategy of digital coverage" of IBM in Italy.
With a degree in Computer Science from the University of Pisa, Andrea Agnello has obtained a Master in Management and Business Administration at the Open University Business School.
Juan Julià — Axel Hotels, Barcelona

Juan P. Juliá Blanch, President of Axel Hotels, studied in ESADE (one of the 20th best world business universities according to the Financial Times) and started his professional career focusing in marketing working for 3 years in Sanyo (Japanese Consumer Electronics Co). Later on, Mr. Julia worked for a multinational Spanish Toursim Co (Barceló). In March of 2001 he started in the gay & lesbian marketplace when he founded Axel Hotel Barcelona: It all started with a dream…. "to open a hotel for the gay community, my community. A cosmopolitan and inclusive space where atmosphere, diversity and respect are valued".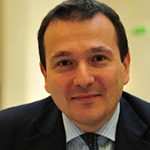 Marco Margheri — Edison



Marco Margheri is Edison's Senior Vice President for Public Affairs. In this capacity, he oversees Edison advocacy towards European and Italian national Institutions, host Governments of Edison operations and projects, as well as associations, stakeholders and opinion leaders.
A member of the Executive Committee of the Italian Institute for International Affairs (IAI), and a Council member of the European Council on Foreign Relations (ECFR), he also serves as a Board Member of the Milano per la Scala Foundation in Milan and of the Italian national Federation of Foundations supporting Opera Theaters.
Marco is a chartered journalist.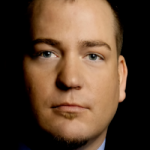 Justin G. Nelson — National Gay & Lesbian Chamber of Commerce (NGLCC)
Justin Nelson is the Co-Founder and President of the National Gay & Lesbian Chamber of Commerce. Since its inception, the organization has grown to be the largest LGBT economic advocacy and business development organization in the world. NGLCC has affiliates in the U.S., Canada, Mexico, South America, Europe, and Australia.
Prior to launching the NGLCC, Justin was the Director of Federal Affairs and External Relations for the American Academy of Ophthalmology in Washington, DC. During his tenure, the organization was named one of the top 100 lobbying organizations in Washington, DC by Forbes Magazine.
For his efforts in establishing the NGLCC, Justin was named to OUT Magazine's Top 100 Greatest Gay Success Stories. Justin was also named to the 25 Leading Men of 2006 list by Instinct Magazine, SmartCEO Magazine's 2012 Top 20 Leaders We Admire, and the 2012 Global LGBT Power 100 from the Guardian Newspaper in Great Britain.
In 2010 Justin received the Outstanding Collaborative Partner Award from the U.S. Business Leadership Network for his partnership work on disability issues and is the recipient of the 2014 Vanguard Award from the Atlanta Gay & Lesbian Chamber of Commerce.
He has served as a past volunteer coordinator for the Wyoming Special Olympics, a Capitol Hill Chair for the March of Dimes Walk America and on the advisory board for the First Wyoming Race for the Cure. Justin holds a BA in political science from the University of Wyoming.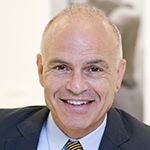 Mark Robbins, American Academy in Rome, President & CEO
Mark Robbins is an artist, architect, educator and a longtime advocate for art and design. His career has spanned cultural, academic and governmental settings. He is currently President and CEO of The American Academy in Rome, the preeminent overseas center for independent work in the arts and humanities. He was previously Executive Director of the International Center of Photography in New York City. He was also Dean and Professor at the Syracuse University School of Architecture, one of the nation's leading schools of design, where he served as the University's Senior Advisor on Architecture and Urban Initiatives. At Syracuse, he began UPSTATE: A Center for Design, Research and Real Estate, a resource for projecting urban futures and initiated the publication series, New City Books, which addressed the relationship between architecture, urban revitalization, real estate and social practice. Prior to this he was Director of Design at the National Endowment for the Arts and was the first Curator of Architecture at the Wexner Center for the Arts.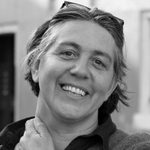 Camilla Seibezzi



Camilla Seibezzi works as a cultural manager. An expert in cultural and strategic planning as the key foundation for implementing programs focusing on civil rights and anti-discrimination policies.
She has curated numerous international exhibitions, many of which have appeared  within the recent editions of the Biennale of Venice International Art Exhibition. . She has collaborated with f.r.a.m.e. (Finnish Fund for Arts Exchange), British Council, Henry Moore Foundation, Wales Arts International, Conseil des Arts du Canada, Ministry of Culture and Tourism of Turkey, Ministry of Culture of Ireland, Istituto Italo-Latino Americano and many other important cultural institutions.
Institutional Roles 2010-14 – Elected Supervisor of the City Council; appointed chairman of the VI° Commission of the City of Venice (cultural policies and activities, women inclusion and cultural diversity, promotion of the city and of its historical and cultural traditions and events, tourism and urban quality. In September 2013 she was appointed by the Mayor of Venice as Civil Rights delegate, responsible for anti-discrimination policies and LGBT issues.
Her proposal to redefine anti-discrimination in terms of public administration forms was covered by the mainstream Italian newspapers and magazines and won the support of sixty public bodies belonging to the network RE.A.DY ( Turin , Milan , Rome , Bologna and so on . Her action in support of a contemporary and inclusive pedagogy, such as providing all public schools in Venice with books containing tales against all forms of discrimination, are currently at the center of a lively political debate, which has garnered the attention of national and international media.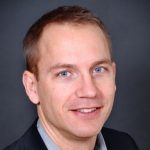 Darrell Schuurmann — Canadian Gay and Lesbian Chamber of Commerce (CGLCC)



Darrell is the co-founder of the Canadian Gay & Lesbian Chamber of Commerce, with a mission to expand the economic opportunities and advancement of the LGBT business community in Canada.  Darrell is also the co-founder of Travel Gay Canada, established to develop and promote Canada as an LGBT travel destination. 
Darrell is currently the Managing Partner at DNA Marketing Group, a specialized marketing company offering a full-range of services for the tourism industry.  Prior, Darrell spent 6 years with VIA Rail Canada as Manager of Market Development and 5 years with the Canadian Tourism Human Resource Council as Director of Sales & Marketing.

Darrell completed his Bachelor of Commerce Degree at the University of Calgary, and completed his Executive MBA from Richard Ivey School of Business, Western University.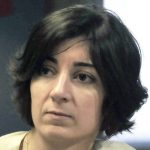 Cristina Tajani — Comune di Milano

Cristina is Councillor for Labour Policies, Economic Development, University and Research at the City of Milan. She graduated in Economic and Social Studies from the Università Commerciale "L. Bocconi " in 2003. In 2007 she received the title of Doctor of Philosophy in Labour Sciences at the State University of Milan. She subsequently won a research fellowship at the Department of Work and Welfare of the State University of Milan.
Cristina was the Italian correspondent for EIRO (European Industrial Relations Observatory) between 2007 and 2009.
From 2003 to 2011 she was an official of the Camera del Lavoro of Milan, undertaking study assignments and research. From 2010 to 2011 she was a member of the FLC-CGIL Secretariat in Milan, the knowledge workers' union, with responsibility for university.
Since June 2011 she has been full-time Councillor for Labour Policies, Economic Development, University and Research for the Comune di Milano in the Cabinet of Mayor Giuliano Pisapia.
She has published articles and short essays of scientific and trade union interest in national newspapers and magazines.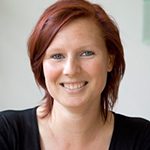 Juul van Hoof — Rainbow Cities Network



Juul van Hoof has a Master in Anthropology, with a Minor in Gender studies. She has been working in the Dutch LGBT field since 2002, specialising in the intersection of sexual diversity and ethnic diversity. Currently, she works as a program manager for MOVISIE, the Netherlands Centre for Social Development. 
Ms. Van Hoof advises and supports local authorities in developing and implementing LGBT policies. Advising policy makers, building local coalitions and strengthening gay & straight alliances on a local level are important aspects of her work. A current project, funded by the Dutch Ministry of Education, focuses on LGBT policy within 42 Dutch municipalities. Moreover, she is the coordinator of the Rainbow Cities Network, a network of 21 international cities with an active and explicit LGBT policy.
Daniel Winterfeldt —

CMS Cameron McKenna LLP

, London

Daniel is Head of International Capital Markets at CMS and a US securities lawyer with over fourteen years of experience in London and New York. His practice focuses on representing US, UK, European and Asian investment banks and corporate issuers in a wide range of securities transactions, including Rule 144A and Regulation S equity and debt offerings; Regulation S, Category 3 transactions for US companies listing in the United Kingdom; rights offerings; exchange offers; equity-linked securities offerings; initial public offerings and secondary and follow-on offerings of equity securities, including SEC-registered transactions. Daniel also provides ongoing US securities advice to The London Stock Exchange on Regulation S, Rule 144A and Regulation D.
Daniel is the founder and co-chair of the Forum for US Securities Lawyers in London a trade association representing over 1,500 US-qualified lawyers and market participants from law firms and financial institutions in the London capital markets. He is the Diversity and Inclusion Partner for CMS and the founder and co-chair of the InterLaw Diversity Forum.
Daniel was named the Legal Innovator of the Year at the FT Innovative Lawyers Awards in 2012.  In 2013 he was admitted to the Bar of the Supreme Court of the United States.
.