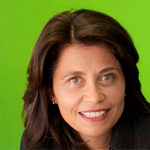 Barbara Vecchietti — Vice President of EDGE – Excellence & Diversity by GLBT Executives

Barbara is founding partner and Vice President of EDGE – Excellence & Diversity by GLBT Executives, the first italian network of LGBT professional and managers. After 18 years in multinational companies Barbara left the corporate world to create "Food on the Road", a multi awarded start-up in the world of food and wine. Prior to launching her own company, Barbara was Commercial Director of Johnson & Johnson Italy, member of J&J Board of Directors and member of the J&J International Board of Commercial Directors. She is an expert in business and human resources management. As Diversity Champion, launched the first J&J Italy Diversity program. In her former roles in the corporate world, she dealt with the training, development and motivation of complex teams as well as with quality certification and the definition and development of policies of diversity management. She has worked at Procter & Gamble, Pfizer CHC, and Johnson & Johnson.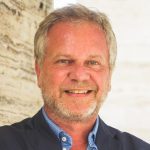 Fulvio Zendrini –  Communication Consultant
Born in Trieste, graduated from the University of Verona in Business Administration and MBA from Columbia University (New York) and the Universita 'Bocconi in Milan, Marcello Fulvio Zendrini has gone through all the stages of his career in corporate communications. Startin working in the largest Italian Advertising Agency, the Armando Testa, where he managed international customers up till 1989, he played international executive roles in the communication areas of companies like Michelin, Honda, TIM and Telecom Italia, Salvatore Ferragamo and Piaggio, with periods at CIA Media Network International and J.WalterThompson Italy, respectively, where he held the position of Client Service Director and Media Director. Among the customers for whom he handled the communication we find Nike, Calvin Klein, Olivetti, Kodak, Yomo and many others. Fulvio Zendrini today, after a period as CEO of Italia 70 (the Italian challenge to the Volvo Ocean Race), is a corporate marketing and political communications consultant for clients such as Autogrill, Fratelli Orsero, VICE.com, Flour Varvello 1888, Fornasetti. Passionate about art, literature, food and music, Zendrini graduated from the Conservatory of Padova G.Pollini in Technique and Piano Composition and lectures at the University of Gastronomic Sciences in Pollenzo (Cuneo) and the University of Genoa, among other things. He is also President of "It gets better" the Association that fights against homophobic bullying.
.